First Time Visitors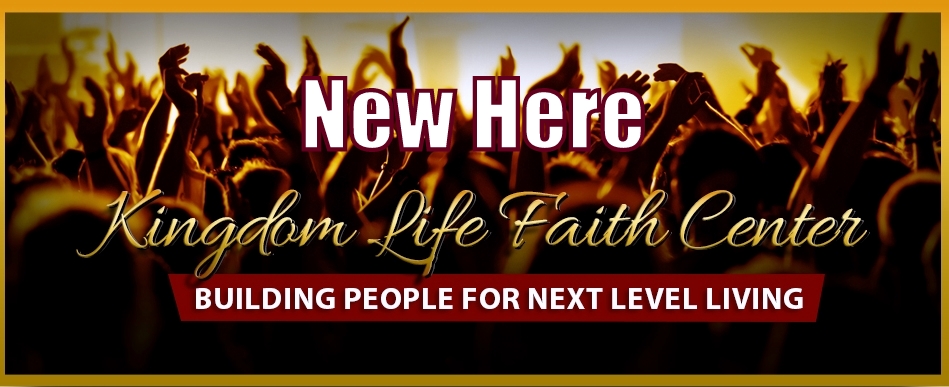 So glad you came to visit us today. We're a church dedicated to building people up for the Next Level in their Lives. Our pastors teach the uncompromised Word of God, our ministry is built on the 3 E principles which is Execellence, Effectiveness and Efficiency. We believe that the Execellency of our ministry should be seen by you when you walk in the doors, We believe that our ministry should Effect your life in a positive way and we believe that our ministry should be EMinistryfficient in such a way that your visit be as smooth as possible. Ministry resources have been made available for your encouragement.
Do you know that it matters where you go to church? God has a place for you where you will learn and grow in your relationship with Him. I encourage you to visit as many times as you want and allow His Spirit to show you if KLFC is the church for you. We would love to welcome you into our church family.
We are a church made up of people who are from all walks of life and who are at different places in their relationships with God. KLFC is a mix of brand-new believers and established believers. We are people hungry for more of the presence of God in our lives.
GREETERS
Our friendly greeters will be at the doors waiting to greet you with a smile. We have a gift from our Pastors especially for you.
CHILDREN'S CHURCH
We offer childrens church every 2nd and 4th Sunday of the month for ages 5-12 our Youth Leaders are ready to teach your children abouth the things of Christ
Next Level Living Bible Study
Our Next Level Living Bible Study services are relaxed and lean more toward a group teaching style. Our Next Level Living Bible Study service begins at 7:00pm every Thursday night and our Next Level Living Worship service begins at 9:00am every Sunday morning. Our praise and worship is energetic. We also incorporate traditional choruses and hymns for intimate worship of our Father God. Overseer Curtis C. Perryman, Sr. is our Senior Pastor. He delivers messages that are relevant, timely and inspiring. Overseer Perryman possesses an intergetic, fun loving demeanor, and his heart is always to see his congregation excel to the Next Level in God.
Come visit us once again and be transformed by the Word of God and experience His manifested presence in every service.