Online Giving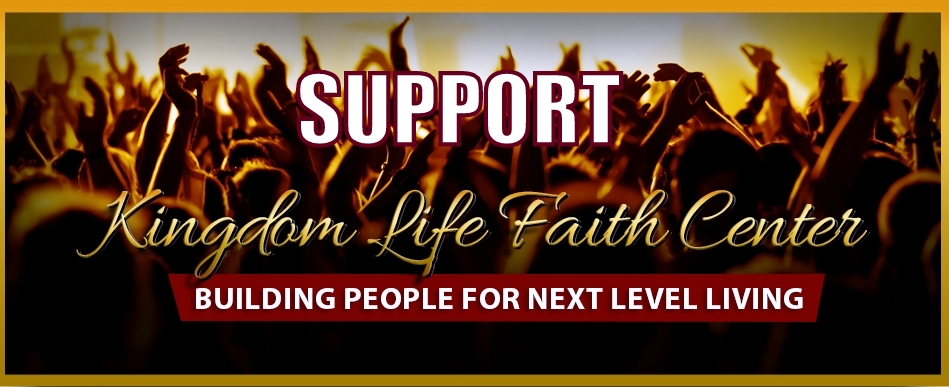 Kingdom Life now offers electronic giving to help make your giving more convenient then ever before.
Whether you're a regular attendee, first-time visitor or have been blessed by the ministry in any way, Kingdom Life allows you to securely give with our online and mobile features.
Through online giving you can managing your recurring giving schedules, choose different offerings to give to or even pay for different events we are having at the time.
If you're a member or regualar attender of Kingdom Life and already have an account, simply log on to access your information. If you don't yet have an account, you can quickly create one or just click the donate now for guests to bypass creating an account.
What is great about our Online Giving is that your information is kept safe and secure, so it's ready for your use anytime, whether at home or on the go.
Overseer Curtis C. Perryman Compensation
Pastor Sophia L. Perryman Compensation
Thank you for your Seed Faith Gift to Kingdom Life Faith Center, your gift helps to enable us to Build People for the Next Level in their Lives.
The Staff and I here at Kingdom Life Faith Center are praying daily for you and are standing in faith with you for the Thousand Times Blessing.
New International Version (©1984)
May the LORD, the God of your fathers, increase you a thousand times and bless you as he has promised!